CRO and Web Analytics
One of the most valuable services we offer our clients is to optimize their sales funnel. We perform a funnel audit, including recommendations for all the changes required to increase the lead conversion rate.
We perform a personalized audit of the funnel, identifying the leakage points and/ areas of improvement byapplying the accumulated know-how we have. We then make improvements at the level of design and functionality.
A more advanced version of our service includes a CRO analysis, A/B testing of landing pages, collecting metrics of clicks, scrolling, user behavior, video recording of sessions and color maps of user behavior.
We currently do this for all clients in different sectors: finance, e-commerce brands, real estate, etc..
Through our funnel audits and transformations, we lay the foundation for long-term, lasting relationships with our clients.
Call us or secure a quote through the following contact form: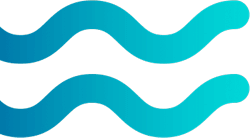 Web and/or app analytics is the study of user behavior within a web project or mobile application.
As a digital marketing agency we know that web data analytics is essential to evaluate the marketing strategies implemented, assess and optimize them in order to increase the performance and profitability of our actions. Through a correct definition of KPIs, Google Analytics and dashboards, we measure and evaluate the success of our actions. Thanks to analytics we can:

We can know if users have liked the content we have created for them or how favourably they respond to our website layout. We are also able to know, for example, if a user has abandoned the purchase process because the page was not loading fast enough.

Get to know our audience better:
We will know which audience we are reaching and will be able to evaluate whether we are addressing the right target through our marketing actions and strategies.

Do my users prefer me to describe my product a lot or just to give them its key points? These kinds of questions we ask ourselves every day at Excuse Me Captain in order to improve customer conversions, and here assumptions are not valid, everything is checked with metrics and KPIs.

How are our SEM strategies working? How about the visits that arrive through a specific content marketing strategies? In Digital Marketing there are no fixed formulas that work for all cases, it is necessary to observe, analyze and adapt to what our users demand.

Justify investments in campaigns.
With web analytics we know if our strategies are profitable. What steps do we follow as a web analytics agency?
It is necessary to know the business objectives, break them into micro-objectives and identify which KPIs should form an essential part of our dashboard.


Know the client's business and its objectives. When we know what the objectives of our business are, that's when we can set the objectives of our marketing plans.

Define the target actions on the web that will lead us to meet our business objectives. This is a key process that helps us know where to direct our strategies.

Identify clear and effective KPI's aligned with the business objectives and micro-objectives of the company. KPIs are the key indicators that we establish to analyze the progress of your business and understand whether or not you are reaching the objectives you have set. Consistently establishing KPIs will allow us to make the right decisions when it comes to directing our strategies.
What are the phases of your analytics plan?
Data Strategy
This is the first step to developing an analytics plan and consists of:
Knowing the business objectives and the online marketing plan to align the website and business objectives.
Set up the necessary conversions in Google Analytics that will lead us to meet our objectives.
Establish clear and effective KPI's. KPI's are the key indicators that we establish to analyze the performance of your company and will guide us to know if we are achieving those objectives.
Data Collection
Once we have identified the objectives, metrics and KPI's of your business, it is essential to start collecting enough data to be able to move to the next phase.
Data Analysis
Once we collect the data, it's time to analyze it with Google Analytics. This is where we can identify if our users liked our last blog post or if the conversion problem was because the loading speed of our website was too slow. This is a crucial phase for the improvement and development of our marketing strategies. Web analytics pursues that the customer's intention is as close as possible to the objective of the website.
Data Reporting
Once the data is collected, we build dashboards with Google Data Studio with business-critical KPIs, reporting clearly the evolution of the data over time.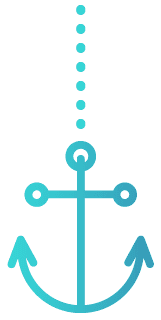 Whether you need training for your company or to know what issues are hindering your business from achieving its goals, Excuse Me Captain is your web analytics agency. We strongly believe in web analytics as an essential path to making critical decisions and improving the profitability of our client´s acquisition marketing channels.
Contact us if you want to work with an agency that creates effective campaigns and strategies based on data, not assumptions. Contact Excuse Me Captain to improve your results.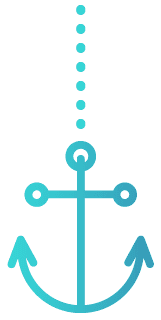 En Excuse Me Captain estamos certificados por Google Analytics.

SCHEDULE A FREE STRATEGY CALL WITH US
This audit call is perfect for:
Businesses looking to grow their online sales profitably.
Businesses who know currently have a good product or service to offer.
Businesses looking for a reliable agency that can make their company a priority.